Quiet place opens for individual and group reflection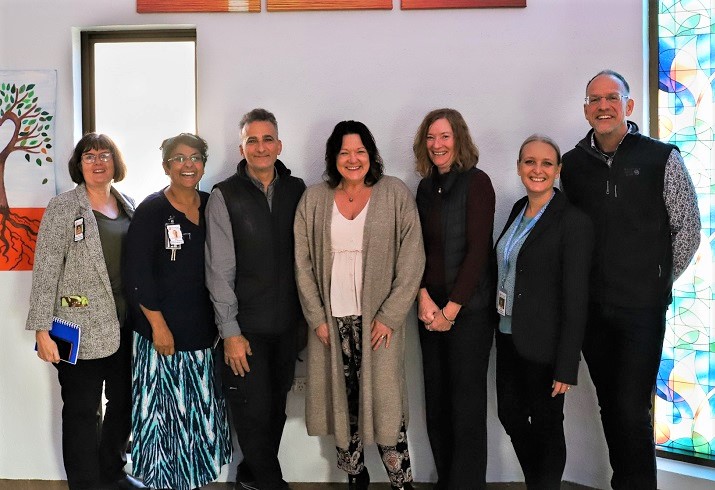 Members of the RPBG Wellbeing Team with Annette Baker (centre), Bentley Heath Service Nursing and Site Director.
Patients, families and staff across our Bentley Health Service campus can now access a quiet place for individual and group reflection thanks to the Wellbeing and Facilities Management teams at Bentley Health Service.
Bentley Wellbeing Officers Rani and Carolyn have worked closely with Ertan, Facility Supervisor, to transform what has been a traditional chapel to a peaceful, quiet, reflective space for everyone to use.
"Ertan and his team have been amazing! The support we received from facilities and executive has been phenomenal," said Rani.
"We are so pleased we can make this available to anyone who is experiencing grief, needs pastoral conversations or a private space to express their spirituality."
"We have already had patients visit and remark upon how peaceful, welcoming and positive the space is!"
A weekly event is provided for patients and staff to encourage the use of the space for personal reflection, meditation or any form of prayer that is significant for them.
The previously transparent windows have been converted to ensure the privacy of those using the space and the artwork on display was created by BHS patients during Occupational Therapy sessions.
Thank you to our teams at Bentley Health Service for delivering a quiet place to enhance our wellbeing.